In light of the Covid-19 pandemic and the terrible strains it places on healthcare professionals, particularly PCPs dependent on plan reimbursement but struggling with the necessary shift to more virtual care, Lofty Learning is immediately:
a) Dropping all US private medicine annual subscriptions to $300 (more than 50% reduction);
b) Installing an ongoing 30-minute live webinar every Monday at noon PDT for brief updates on telehealth and answering questions on private medicine options
Starting this Monday, April 6, these update webinars will allocate the majority of time to answering live questions and providing guidance on both virtual care and private fee options. Ongoing Lofty Learning live webinars will also be scheduled on a monthly basis, with interviews of healthcare professionals and regulatory updates. Times are tough, but we can still lift above these challenges and improve US healthcare together.
A learning platform for innovators and professionals curious about maximizing their wellness.
Lofty Learning is focusing on wellness-empowering channels. Our existing curated library on health and wellness monetization for private direct medicine is the only peer-reviewed webinar library on this topic in the US. New channels on avoiding professional burnout, teaching resilience and empathy skills, navigating data privacy, and guiding start-up entrepreneurs are coming very soon. These new channels are open to the public and not just our medical professional followers. We believe these topics are relevant and needed right now and our goal is to spread the word of wellness, one webinar at a time.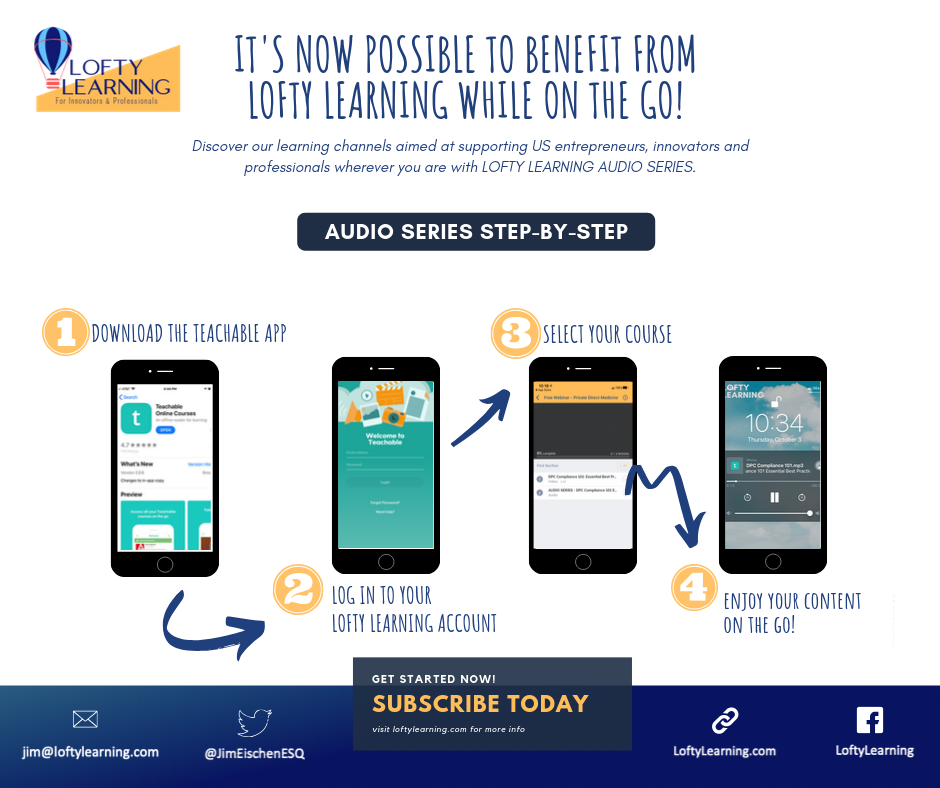 Professional Feedback
In July of 2021, we presented "Professional Burnout: Practical Solutions" to the New York State AG's office as part of their CLE program. It was well received by the Attorney General and participants. We're very proud to share the following letter we received from our participation. For more information about this course, check out the Wellness & Work Burnout Avoidance Bundle.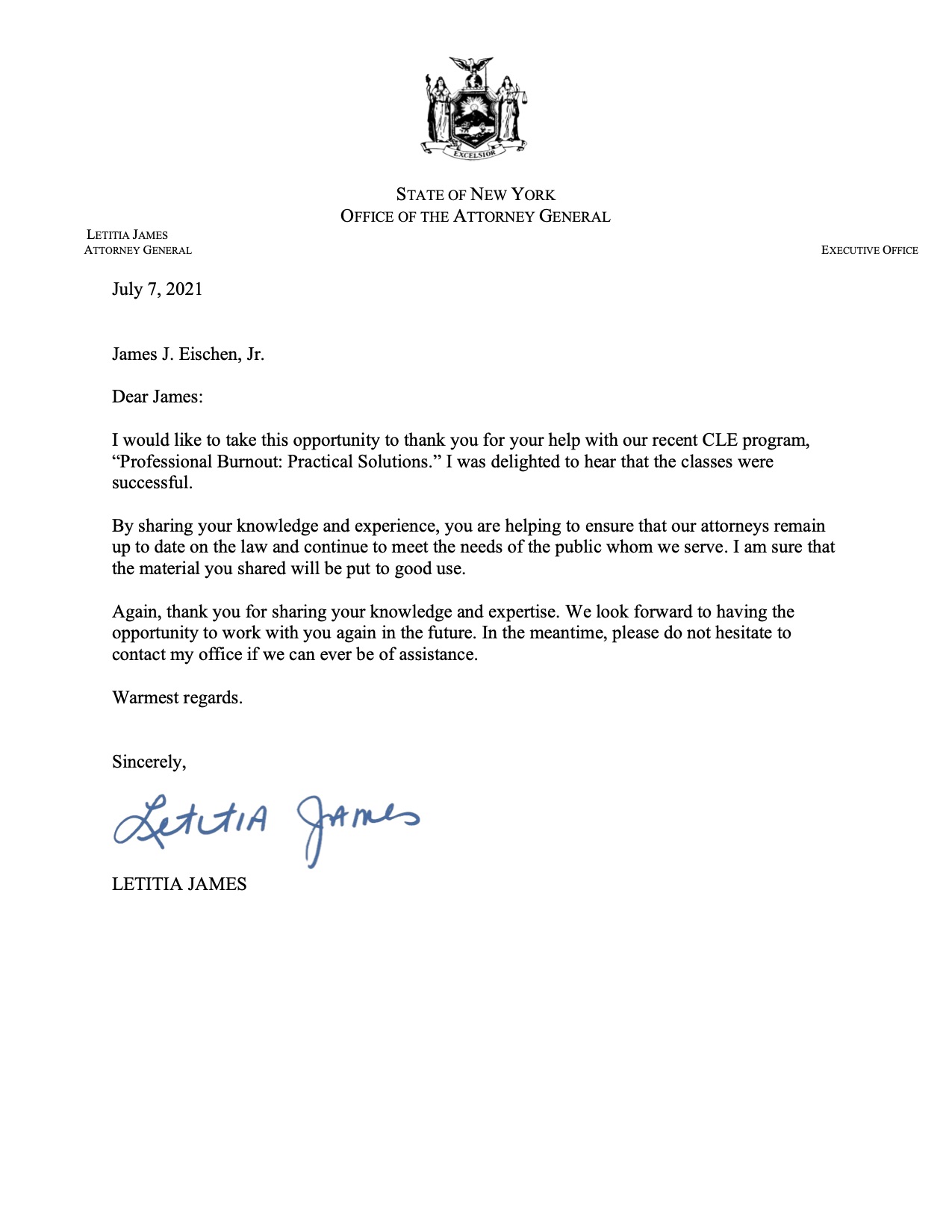 The Current Offering
For an annual subscription fee, Lofty Learning provides monthly live and stored webinars hosted and delivered by peer-reviewed national experts centered around wellness in both business and personal endeavors. Lofty Learning membership also gives the listener access to a robust library of information on US private direct medicine models (concierge, DPC, integrative/Functional Medicine and connected care). We will offer a variety of additional applicable topics and channels that share a connection to one common theme: avoiding burnout by communicating practical and workable solutions to problems that are explained with common sense, empowering subscribers to take control of their lives and business models with vastly improved comprehension and understanding.
Our vision is to deliver credible and actionable information to better guide and support critically important US innovators-professionals and entrepreneurs. These innovators can struggle to secure solid guidance. This can trigger burnout and exhaustion. We believe innovation lifts-off with subscription-based independent learning. Visiting guest speakers will be interviewed on a wide range of topics: compliance, marketing, technology innovation, latest trends and wellness. Webinars will be stored and accessible for subscribers so that innovators can, at any time, secure webinar content to help answer or confirm compliance educational content for the flat annual subscription fee. We encourage subscribers to contact us with questions and content suggestions so that we may better suit our platform for you. Podcasts will soon be available so that stored curated webinar libraries can be accessed for listening wherever and whenever subscribers wish.
With Lofty Learning, you will have access to valuable information available to you 24/7. It is our goal Lofty Learning will deliver live webinars on specific subjects, more frequently, so subscribers ask questions and provide content guidance via live webinar interactions. Podcasts of all webinars will be available soon.
We at Lofty Learning are dedicated to our content remaining peer-reviewed. We will deliver neutral and accurate content, directed at empowering subscribers.